March 2, 2018 10:06 pm Published by GodsDead in PirateCraft News, PirateCraft Server News. Leave a Comment

100,000 Unique Pirates joined PirateCraft!
On the 2nd March 2018 we had our 100,000th unique pirate join PirateCraft. Reaching this number is a landmark achievement for the whole of the PirateCraft community, so I would like to celebrate with some statistics. Far too much has happened to get us here, by far the best place to look over the PirateCraft history is the Wiki.
Who was the 100,000th Pirate?
The unsuspecting pirate to wander onto the sandy shores of PirateCraft was Xobility. Unsuspecting to the community and maybe quite startling to Xobility I had a hidden event for the 100k join!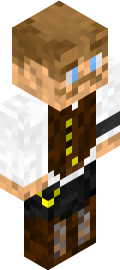 Special drop on the 100k
I have been teaching myself some custom scripting recently for the main purpose of to track when the big number came. After a lot of trial and error I was able to trigger some events when the event would happen. Unlucky for everyone there was no way to know when any new players would join, and we wanted to keep this secret so that it wasn't cheated by any filthy landlubbers!
In typical PirateCraft fashion this happened at 05:19:53am GMT. Xobility Joined triggering everyone online (4 other people!) to each get $1000, A custom one off sword for this event and a custom named head of Xobility's, I set it up so everyone online would get the money and 2 custom items, sadly it happened at a time the server was very quiet! Which made the items super rare. So congratulations to:
Pirates Online at the time
£1,000 added to J_H_Rogers » account. New balance: £1,006
100k Souls custom sword
Custom named Xobility head.

£1,000 added to Nahadoth » account. New balance: £3,795.81
100k Souls custom sword
Custom named Xobility head.

£1,000 added to _Doideira_ » account. New balance: £1,011
100k Souls custom sword
Custom named Xobility head.

£1,000 added to camoTrump » account. New balance: £1,025
100k Souls custom sword
Custom named Xobility head.
Was the 99999th Unique Pirate, So close!

Custom one off rank for 6 months "One Hundred Thousand" Inherits Captain rank, Custom color name.
£1,000 added to Xobility account. New balance: £1,025
100k Souls custom sword
Custom named Xobility head.
Was the 100,000th Unique Pirate to board the ship.
I think by now all gifts have already exchanged hands and are already in others possession, its PirateCraft I wouldn't have expected anything else! So congrats for being online on the 100k Pirates. Luckily those that needed money the most got a great head start!
Statistics So far!
Since we haven't had the statistics web page up, lets divulge on some juicy statistics.
PirateCraft was opened to the public on September 27, 2012 which makes us 5 years and 5 months old! 5 years! amazing.

These are mostly totals for all stats from all players together.
Total playtime of all Pirates
58.969381183409 YEARS
Total balances of everyone on the server
$3,421,775
Total Crew balances
$96,130
Total Money
$3,517,905
Total Blocks broken
200,745,831
Total Blocks Placed
128,684,945
Crews
258
Crew killings
53,056
Pirates in Crews
4,946
Arrows Fired
3,268,473
Beds slept in
31,450
Buckets Emptied
875,833
Buckets Filled
1,005,754
Commands Done
18,087,553
Total Deaths
559,288
Eggs Thrown
668,959
Fish Caught
346,691
Items Crafted
7,454,557
Items Dropped
61,310,714
Items Picked Up
322,268,679
Joins
1,148,956
All Kills (Mobs & Players)
12,076,933
Blocks Traveled walking
2,918,965,667
Blocks Traveled in a normal boat
163,172,730
Blocks Traveled in minecart
6,690,130
Blocks Traveled on a pig
44,127
Blocks Traveled on a pig in a minecart
365
Blocks Traveled on a horse
16,305,968
Blocks Traveled Flying
16,951,710
Times eaten
11,011,278
Total Player vs Player kills
231,782
Custom named weapons used to kill
1737
Top 10 Custom named weapon kills, the No is the number it appears in the top used weapons to kill people, No1 weapon is Diamond Sword, A Carrot comes in a no 27 shortly followed by the 28th most used item to kill someone, a baked potato.

No 22: ? Curse Of The Coalition ? 331 Kills.
No 31: dingus 209 kills.
No 38: ???Barbarian Savagery??? 172 Kills.
No 40: ?NecroLight? 161 Kills
No 42: Soviet Russia 159 Kills.
No 44: Purest Insanity: 156 Kills
No 46: SWEARING IS PROHIBITED 153 Kills.
No 49: Step Dad's Belt 139 Kills
No 51: Mistic BandAid of the Gods 132 Kills
No 52: Pretty PINK Sword 129 Kills

 PvP Top Streak of all time

JavaInvader, 997 Kills!
NadolfPickler, 881 Kills
Monkeylnvader (wkeresey), 558

Total Sheared sheep
586,461
Total Teleports (Includes using Ships)
135,692,462
Total Times Changed world
400,721
Total Times Kicked
90,207
Tools broken
374,006
Total Villager Trades
213,026
Total Server Votes (Counter been broken for a while)
34,453
Total words said
30,261,682
Total XP Gained
116,148,973
Total number of Claims
20,401
Total number of Working Cannons
6,390
Continued Celebration
Feel outdone by missing the drop of the 100k? Don't sweat it, we have a Treasure Chest of loot at /warp cove that every player can loot once! We will be running small events here and there to celebrate!
Other News
You can always watch the Updates forum for all changelogs on PirateCraft, PirateCraft server updates.
March 2018 Build of the month, Make sure to enter now!
We opened a new shopping market at /warp shop6
We added 2 new slabs to bridges PurPur and Red Sandstone
We now have a /travel menu to navigate the survival and connect to our other servers, creative and mini-games.
We now have a creative map up! https://piratemc.com/map/creative/
Make sure to use your Valentines Keys at /warp cove as the Treasure chest will be removed soon.
We are in need of a lot of Builders! Send a message to our lead builder @Browe_ if you are interested in helping with projects.
Follow us
Keep updated with news and changes at PirateCraft by following us!
I will be posting regulatory on the Instagram so make sure to give us a follow!
View Other posts by GodsDead
Written by GodsDead
The founder of PirateCraft, Administrator, Systems Operator, Peace keeper.
Categorised in: PirateCraft News, PirateCraft Server News
Tags: 100000, Celebration, changelog, Minecraft 1.12.2, pirate minecraft, piratecraft, piratemc, updates

Posted on March 2, 2018