Bowrilla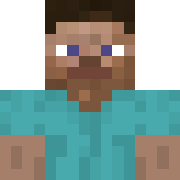 @bowrilla
active 4 hours, 11 minutes ago
Topics: 1
Replies: 11
Total: 12

★
@Ultracreeper I have heard much of your work and wish to join you in your quest for a peaceful world with Colrainist beliefs. I will fight along side you in this battle and help in any way possible. I know the pain of being forced to withstand such mental and (virtually physical) abuse from tyrants. I have been raided/sieged by them thrice now, […]
View
And actually recently he has been getting on more often.

Bowrilla posted an update in the group The Equalist Movement 4 weeks ago

I hope this is the liberation of such people Pheonix.

This is true, I have learned much in the past month of the history between us, do you think it would be possible to reunite now that we are unifying with so many other nations and building a massive city?

How do I join the test server?

Bowrilla and OfficialRS are now friends 1 month, 3 weeks ago

Bowrilla and BlackShadow969 are now friends 1 month, 3 weeks ago

Gamer_2105 and Bowrilla are now friends 1 month, 3 weeks ago

I believe it could. ISEN and all the crews banded together thatmake up the colrainist movement should work together.

It's alright Ultracreeper, this time there's no possible way this could be stopped, and no possible way it could go wrong. Well there may be many wrong ways, but we can prevent them.

No matter how much hate we get, no matter the challenges we may be presented with, we shall over come it! We shall come out the victor in the end!

Well, I got support from Ultracreeper, the person who created Colrainism, and created the group! If anyone wants to join it, it should be one of the most active recent groups.

Bowrilla and Ultracreeper are now friends 1 month, 3 weeks ago

I'd just like to throw this in there, Colrainism is not a religion, but rather, an ideology.

This is true of course, but the value of time loss due to such tyranny is as real as can be. There is still pain, anger, sadness, and joy in this world much like real life.

Yes, I do realize this, but that does nothing to decrease the significance of his ideologies.

You people do not understand the importance in his speeches and beliefs. Equality, and a better world where EVERYONE will benefit is not a joke.

I searched for a group about Colrainism and all I found was a British version which was never supported, why is there no group about Colrainism? Did UltraCreeper just never think to make one? I'm confused. Please tell me if you know the answer.

Found a glitch where you can constantly keep liking the same comment to get tons of likes, oops. .-.